I guess procurement colleagues are excited/appalled in equal measure regarding the implications of BREXIT on procurement practice. But that aside (and I know that's a big ask) I'm interested in the relationship between procurement policy guidance and consultation best practice.
If we agree that at very least procurement policy is 'up in the air' as we contemplate abandoning EU treaty law, general principles of contract law will surely remain: equality of treatment, transparency, mutual recognition and proportionality.
So what does this mean for consultation and engagement? Are procurement and consultation separate processes or can they overlap? Could this even be desirable/good practice?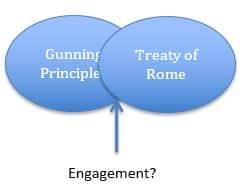 On a recent A&G contract for a CSU, NHS England's Programme Assurance Team required evidence of "deliverability (of the service change) on the ground and affordability in capital and revenue terms". The CSU proposed that market engagement could provide such evidence and that this activity should run in parallel with public consultation. Whilst I think this is possible it's not ideal as one process runs the risk of affecting the other. What do others think?
In the meantime I know tCI are considering recruiting procurement specialists to their associate team in order to provide clients with advice in this important area.
This blog was originally published by The Consultation Institute 
http://ampartners.org.uk/wp-content/uploads/2015/07/logo1-300x68.png
0
0
admin
http://ampartners.org.uk/wp-content/uploads/2015/07/logo1-300x68.png
admin
2016-10-28 10:45:34
2016-10-28 10:45:34
NHS Procurement Consultation Requirements and Brexit